cookie class/party is here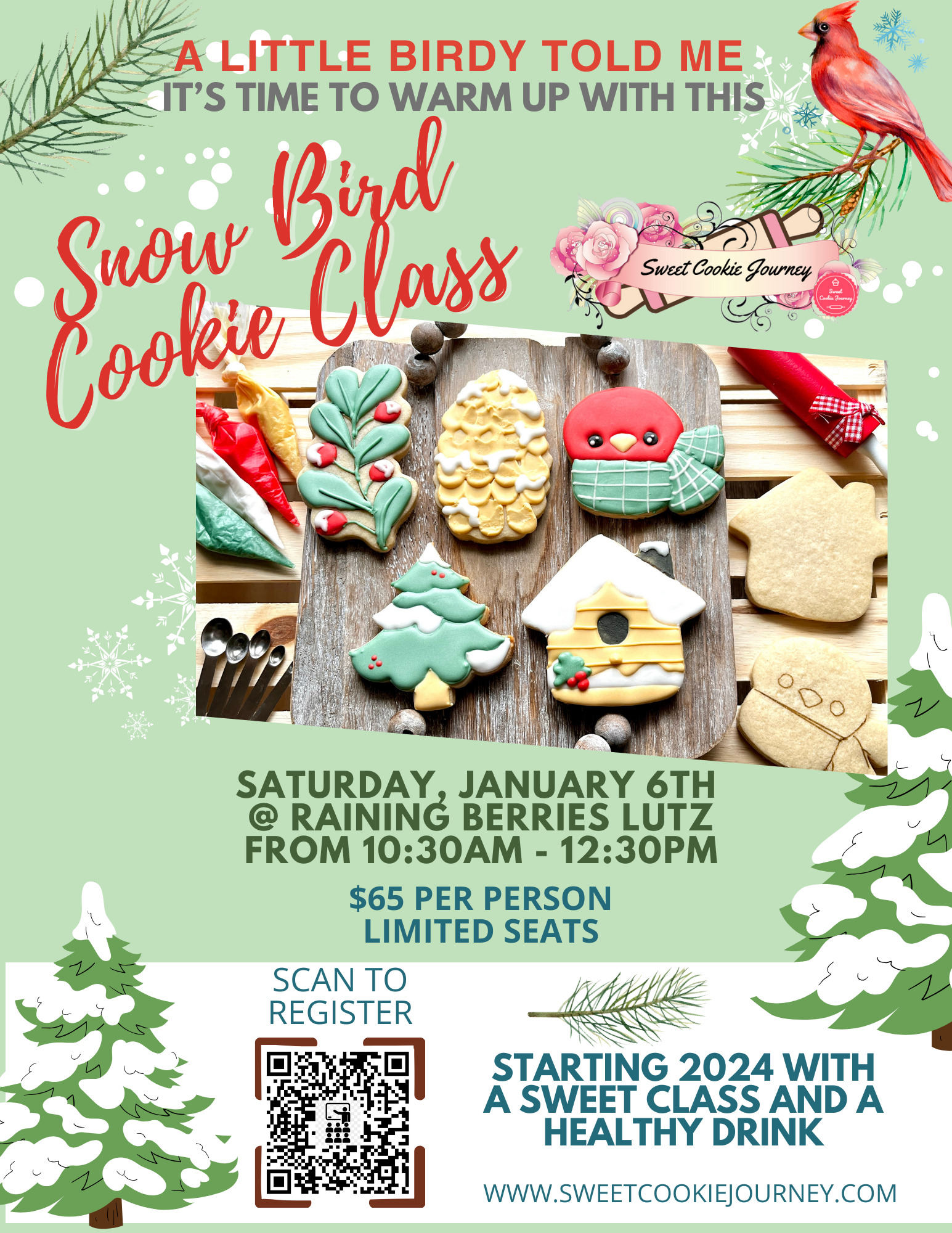 Snow Bird Winter Cookie Class

Warm up on a fun and tweet class.  This class is a great way to come in and have some fun..
We include cookies, piping bags all colored and prepared for you, and tools needed to make a similar design as shown here.
Do you want to be a cookier for a day?       
Or do you want to learn or try something new?  Or do you want to have a fun day with friends? Do we need a reason to join a Cookie Class?  jejjeje.. 
Here is a fun idea…..  We bring the cookies, icing, supplies, and everything needed for this Cookie Class.
You will learn how to decorate sugar cookies and by the end of the class, you will take home your gorgeous creation.
Keep an eye here or simply sign up to see when registration opens.  We will keep registration open until seats are filled. 
Come and sign up for a sweet class, so together we can start your Sweet Cookie Journey. 
What to know about our cookie classes?
We want to make an exciting experience for you as you learn to decorate sugar cookies. So here is what we provide for a ready-to-go class.
We provide the sugar cookies baked and ready to go.

Some cookies will include outlines per the design just for easy guidance.

You will receive all of the piping bags needed to complete this class this might include (in some designs) 2 piping bags for each color.

Before starting our class you will get a practice sheet, which is perfect to get you started before decorating our cookies.

Some helpful tools will be provided for class only.

a Reference Instruction guide to help you follow along.

a take-home box to carry your cookies in.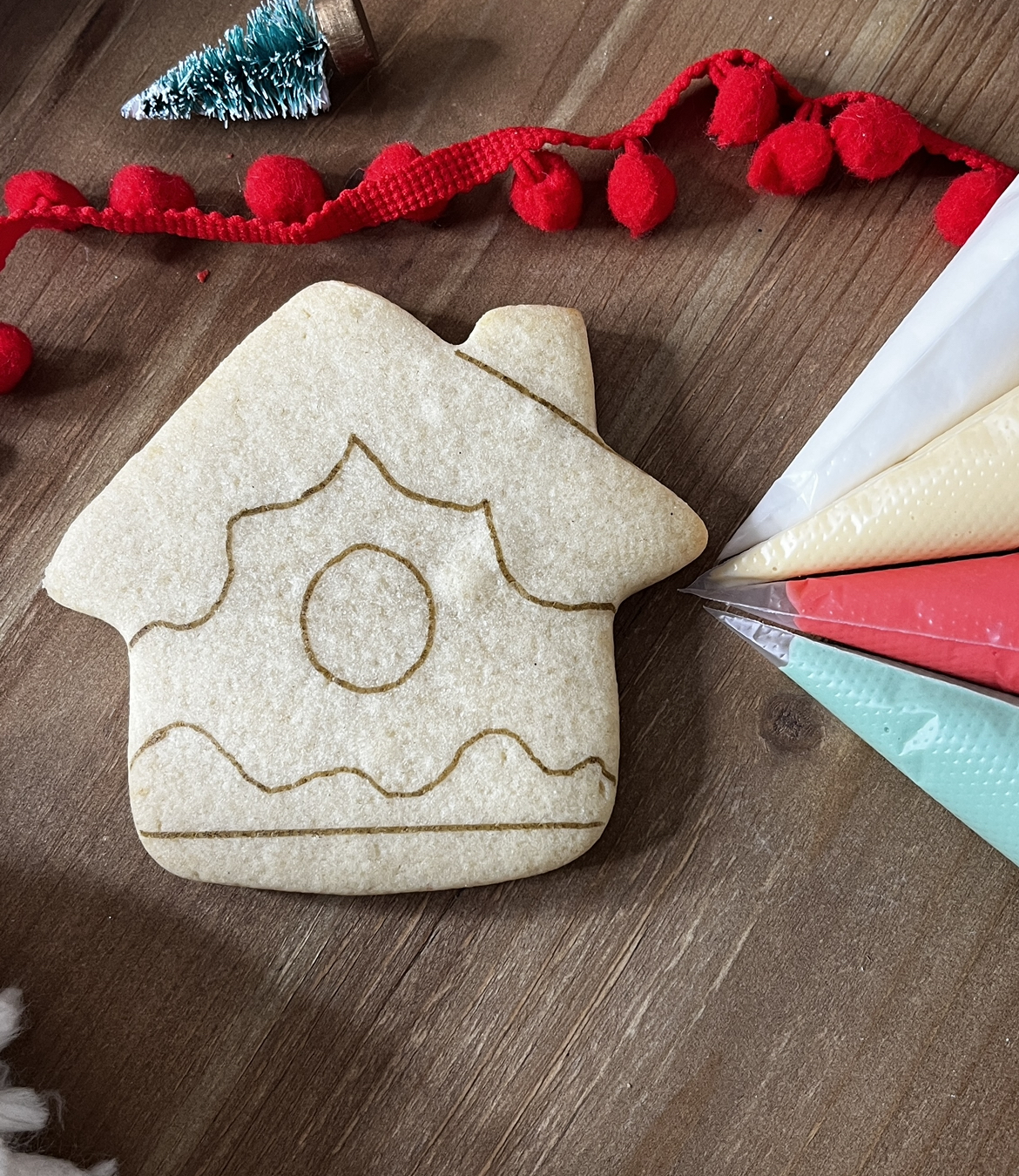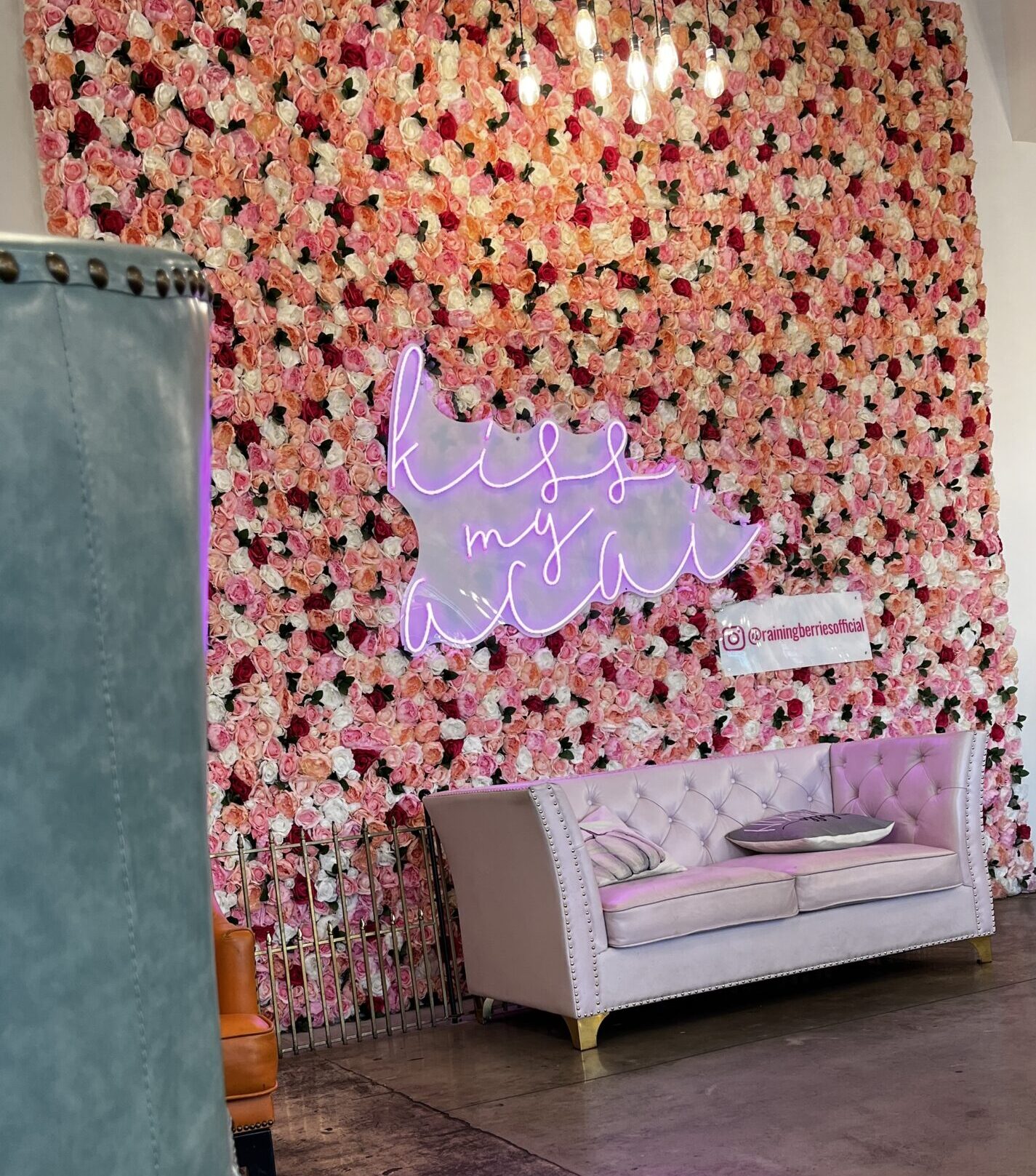 Questions 
What do I need to bring to this cookie class?
First of all, what we ask for you to bring to each cookie class is a Smile..  The class is a great way to have fun, learn about something so sweet, and show your creative side..

You can also bring your phone, class might go so fast that is great to capture each moment.

Cookies are a journey and it might get a bit challenging working together with a great attitude will truly help.
Do I need experience to attend?
This class is meant for you.  We will cover the basics of sugar cookies perfect for beginners…
How long is each cookie class?
Most classes are about 2 hours long.  But in some cases when offering more designs the class might take 3 hours.
Questions 
Can I purchase an additional Cookie Kit?
How fun it is to practice what you learned in class.  This is why we offer a take-home cookie kit.

You can purchase an additional cookie kit to continue the fun class at home.

The kit will include baked not decorated sugar cookies, and colored royal icing bags all ready for you to take home in a box.

You can order while registering for our class or contact us with your class registration receipt so we can have it ready on the class date.

Cookie kits will be handed out right after class.
What if I can't attend class?
If you are not able to attend class, your ticket can be transferable to another person (we will need new student information that will be replacing your seat).  Please contact us prior to the class.

Tickets are non-refundable.
Can someone tag along with me to class?
We love for families and friends to decorate together but our seats are limited and each is reserved by those that purchased a ticket.

You can share our flyer with loved ones so they can purchase a ticket and be a part of this sweet class.
Allergens?
Our cookies are made under the Florida Cottage Food Operation and we want to share the ingredients we use in our cookies. Please read the list of ingredients before signing up for our class. 
Flour, Butter, Sugar, Eggs, agave, vanilla extract and paste, hazelnut emulsion, salt, corn syrup, powdered sugar, meringue powder, lemon emulsion