Rolled Out Sugar Cookies is one I love especially during the Holidays.
It takes me back to the time my kids were very young.  Just thinking about it put a smile on my face.
Making cookies is such a happy memory that today I enjoy making cookies for others. Certain flavors can add a special touch to the season or holiday.
For example, I enjoy Strawberry Lemonade Cookies during spring and summertime while Pumpkin Spice is an early fall favorite.
This is why I offer other sugar cookie flavors besides our Signature Vanilla Hazelnut Cookie.  If you prefer another flavor you can pick one from the flavor menu based on the seasonal flavor availability.
Our flavors will vary by season and they might change each year,
       So what are the flavors? Here is a list of our Flavor Menu.
New Flavor added Summer 2023
Blueberry Lemon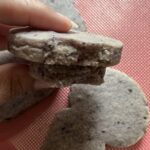 Strawberry Lemonade with Vanilla Lemon Royal Icing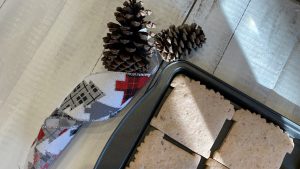 Lemon Cookie Flavor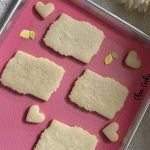 Pumpkin Spice Cookie Flavor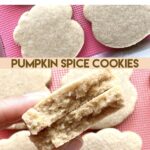 Brown Sugar Apple Spice Cookie 
Peppermint Chocolate Mocha Cookie Flavor