As a family we make some time to watch a new show called the Flash, at first I wasnt too thrilled about it because I'm not a cartoon or comic reader type of girl.  So I decided to make an effort to watch something my family knows about and enjoys, so if they like it I think I should too jejej..
Now is a show we all enjoy, we gather some snacks including popcorn and we make it a family show night… My oldest son is turning 18 this year, is sad to see how quickly the years has passed by not only he turns 18, he graduates from high school and he also is schedule to go to the army so is a lot to take in.
He is very simple so he doesnt like to have many birthday parties but this year we want to celebrate a surprise birthday party.  We only have a few months to enjoy as much as we can with him and this is another moment we want to treasure before he enlist.
To begin the pool party planning, I searched for a theme that I know he will love since I can ask him because is a surprise jejej.. So, what better theme then to create a simple birthday with his favorite tv show –
The Flash…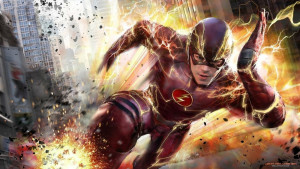 My first task is to create some cookies, on friday I ordered a Lightning Bolt cookie cutter and I'm so happy that it came yesterday afternoon.  So, this week I will be making the cookies, store in airtight containers, decorate, package and have this task ready for the birthday party and it all needs to be done when my son is not home…
Recipe I will be using for the cookies, I took some cookie / baking classes back in 2006 and through the years making a few changes this is what best works for me.
Almond Sugar Cookie Recipe Here 
Lets Begin:
Place your cold butter and sugar in mixing bowl and cream until mixture is light and fluffy.  Add your egg and extract mix well.  Scrapes the sides and bottom and now add your dry ingredients (flour and baking powder).  The dough will have a crumble texture so it means is done mixing now you can place your dough on a flour counter and begin to knead the dough.
I use 1/2 of the dough and leave the other half cover.  (in class we didnt have time to chill the dough and as you can see on this recipe there is no chill time after mixing ingredients) 
The dough will be crumbly, so knead it together with your hands as you scoop it out of the bowl for rolling.  Flour your surface and your rolling pin.  Once dough is no longer crumbly roll to preferred thickness and use your desired cookie cutter.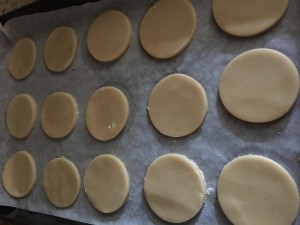 Take parchment paper and place on each cookie sheet.  Place each cookie on your prepared cookie sheet.  Once you finish place in the freezer for a few minutes before baking.  (where I live is very humid and hot so this process is a must for me) 
Place in the oven and bake for about 11 – 12 minutes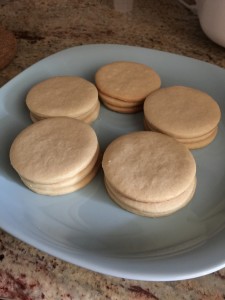 Here are Some of the finished cookies.. With the cookie cutter I used this recipe can make up to 30 or so cookies close to 3 dozen cookies.. 
These are ready to get decorated or to eat as is jejje.. 
Will post another topic once they are decorated with The Flash Superhero Theme..
Now that the cookies are done, here I share part 2 on how you can make these cookies which was pretty easy to make.